2019 Show Entry Form and Rules Soon….
Online-only registration in 2019.  Opens TBD and continues through 8/31/19 10PM
$3 per fleece entry fee, with a 5% sale commission
We will be accepting credit cards for fleece sales at this year's festival
Fleece dropoff at the Hunterdon County Fairgrounds Wednesday and Thursday, 9/04 and 9/05/19 from 2:00 p.m. until 7:00 p.m. each day
Fleece Show judging will take place Friday, 9/06/19 at 1:00 p.m.
Fleece Show and Sale opens to visitors on Saturday, 9/07/19 at 9:00 a.m. and runs until 5:00 p.m., then again on Sunday, 9/08/19 from 10:00 a.m. until 4:00 p.m.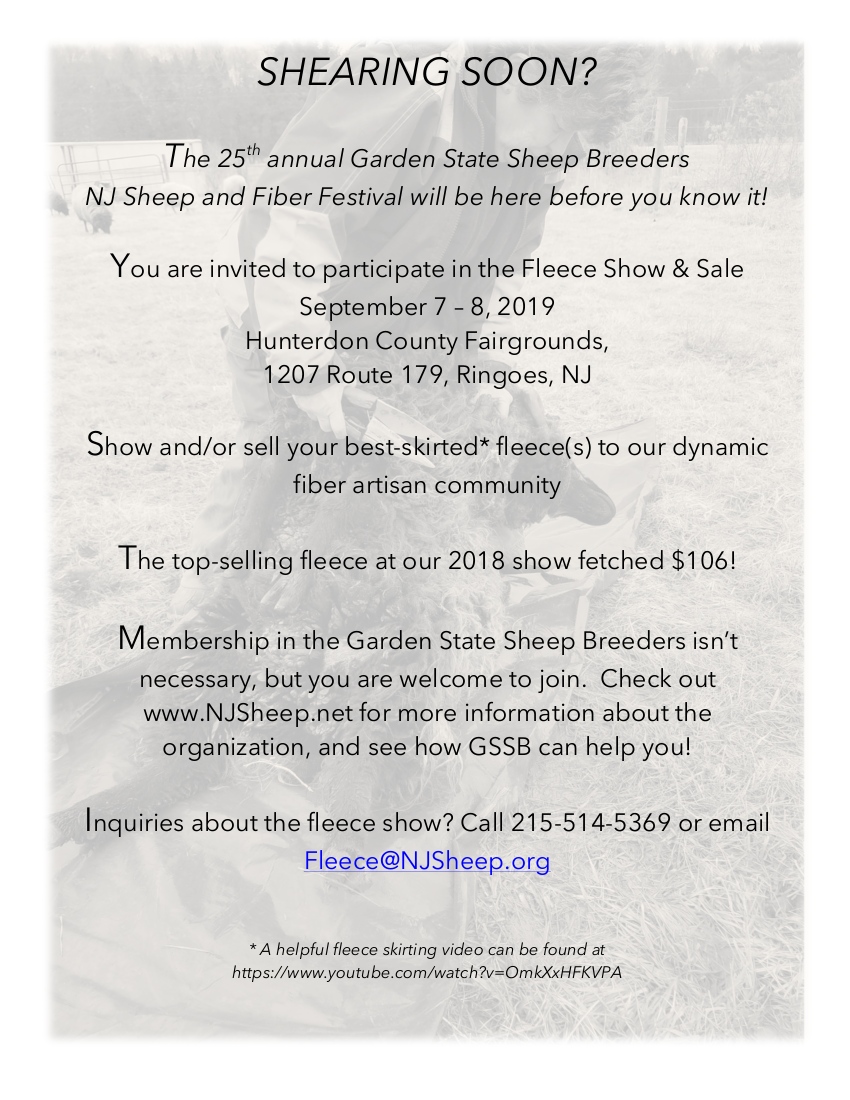 _________________________________
Page Updated: 2019 June 24