2018 Fleece Show and Sale
Contact: Judi Lehrhaupt
Includes fiber from sheep, goats, rabbits, llamas, and alpacas
Premiums will be paid as follows:
1st place  – $10 ;  2nd place – $8 ;  3rd  place – $6
Fleece check-in for the Show and Sale will be held on Friday, 9/07/18, between 2:00 and 5:00 p.m. and Saturday, 9/08/18, from 8:00 a.m. until 9:30 a.m. at the fairgrounds. Please read and follow the following instructions, which will ensure a smooth process for all participants.
Show and Sale Registration:
This year, there are two different ways to register and pay!
1. Online Registration Closed for 2018 Festival, please follow paper registration method below (#2).  

2. Register on paper by saving/ printing a registration form (pdf) , then bring your printed forms, along with the $3 per fleece entry fee, to the Festival's fleece show registration table.  In-person entry fees must be paid with cash or check payable to Garden State Sheep Breeders and must be accompanied by the following items for each fleece entered:
Three copies of the completed fleece registration form must accompany each submission.
– Entrants may use the printed registration form (pdf)  as long as they bring THREE copies to the show.
– Alternatively, we will have carbonless triplicates available for completion at the show, but be advised that bringing your own copies is strongly encouraged and will save you time!
3. Each entrant must, regardless of registration method, provide one self-addressed, stamped envelope so that sale proceeds and/or premiums can be returned to you in a timely manner
4. Finally, each fleece, regardless of registration method, must also be accompanied by a 3×5 card with the following information:
– Animal's breed
– Sex
– Age
– Fleece weight
– Whether fleece is for "Show Only," "Show and Sale," or "Sale Only"
– If fleece is for sale, must indicate selling price
5. Judging show fleeces begins promptly at 10:00 a.m. on Saturday, 9/08/18
6. There will be no sales of any fleece until judging is complete at approximately 2:00 p.m. Saturday, 9/08/18.
7. Sales will continue until 3:30 p.m. on Sunday, 9/09/18, at which time unsold fleeces must be claimed by presenting a participant's copy of the registration form showing the fleece number assigned by Garden State Sheep Breeders at check-in. Unclaimed fleeces become the property of the GSSB.
 Show and Sale Rules:
 Each fleece must be clean, free of tags and vegetation, and have no second cuts. Please don't bring moldy or insect-infested fleeces! We reserve the right to reject fleeces that do not meet minimum standards. Entry fees for rejected fleeces cannot be refunded.
 The judge also may move fleeces to a more appropriate division/class, if necessary.
 Fleeces must be from the current year and represent a single shearing from animal owned by entrant.
 Only whole fleeces may be sold.
 Each fleece must be skirted and placed in a clear plastic bag. Leave the bagged fleeces untied. Bags will be tied by GSSB staff so that the correct opening for viewing by judges and/or buyers is maintained.
 Ribbons will be awarded for 3 places in each class. The Best In Show will receive a rosette.
 All checks for prize premiums and sales proceeds will be mailed as quickly as possible after the close of the show – no exceptions.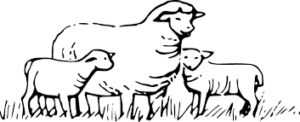 Division/  Class Definitions
We reserve the right to create a new class if there are sufficient entries (~10 fleeces). Typically the featured breed will have its own class.    These definitions are also included on the entry form.
Division N – Natural Colored Sheep Fleeces

F

Fine

– Merino, Rambouillet, Targhee, etc.
M

Medium

– Corriedale, Columbia, Cheviot, Tunis, etc.
L

Long

– Cotswold, Lincoln, Leicester, etc.
C

Coarse

– Karakul, Scottish Blackface, Navajo-Churro, etc.
R

Romney

– Purebred Natural Colored Romney
S

Shetland

B

Baby Doll Southdown

Division W – White Sheep Fleeces

F

Fine

– Merino, Rambouillet, Targhee, etc.
M

Medium

– Corriedale, Columbia, Cheviot, Tunis, etc.
L

Long

– Cotswold, Lincoln, Leicester, etc.
C

Coarse

– Karakul, Scottish Blackface, Navajo-Churro, etc.
R

Romney

– Purebred White Romney
S

Shetland

B

Baby Doll Southdown

Division O  – Fiber from Animals Other than Sheep

M

Mohair

– from angora goats
C

Cashmere

Al

Alpaca

L

Llama

An

Angora

– from angora rabbits
O

Other


---
Prior Year Results:
2015 Competition Results – not available
Updated: 6-Sep-2018
Save
Save
Save
Save
Save
Save